Individual adaptation of the printing house management system to the specialization of your business
Service solution for printers with their specialization and processes
Become a partner
Available modules for connection
Personal website-shop
The module will be included in the basic set of system modules only until the end of 2022. The site is adapted for SEO and all the other goodies of a modern engine.
Alternative styles for the site
Replacing accent color, photos and texts are the features of the basic version. Special adaptation of the site to the specifics of the printing house and the needs of the target audience is an additional module for the site.
Prepress Automation
Bringing files to the standards of the printing house, automating the routine processes of processing files for production. Possibility of customization according to the needs of the enterprise.
Team management
Team management is tasks for whom to do what, the generation of these tasks is automatic. "Role management" - personal settings for access to each module ... .
Stock
This is the management and control of materials in the warehouse, cost accounting and so on.
Roll printing
Special interface on the site and in your CRM system. Calculation algorithms for roll jobs, file verification and imposition for printing and post-processing of products on rolls.
List labels
Special interface for products with contour cutting in sheets. You will forever forget about such questions as "How many of them fit on a sheet" or "How much does it cost X round stickers of Y size." Prepare a file for printing and a file for cutting. Support iECHO PK series auto cutter.
Large format printing
Calculation of the cost of production of large format printing. Typification of production processes and an adapted interface. Integration with file storage and processing server.
Offset printing (development planned)
Typification of processes for the needs of offset production, it integrates well with the file storage and processing server, allowing you to tie color separation and plate production into a single whole.
Work with contractors
Import of price lists of contractors and automatic selection of algorithms for contract work in the manufacture of parts or whole products.
Bitrix24
Integration with Bitrix24 allows you to calculate and execute orders for manufacturing directly from the Bitrix interface. End-to-end integration of goods, calculations, finance. Integration with Bitrix24 is complemented by integration with 1s/BAS Accounting.
Setting up a personal server
Selection and configuration of your own local server for storing files and installing services locally. Remote monitoring and support. Snapshots of file system states (the ability to roll back the state of a file or folder to the date you need).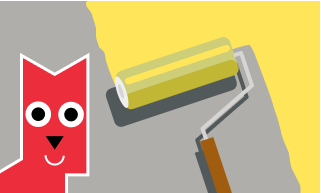 Features are expected...
Leave a request
We will contact you and tell you more about what DRUK connection will give you in your market and how long it will take.
Requiest demo